Registering a business name is crucial for entrepreneurs and business owners, as it ensures legal recognition and a unique identity for marketing and branding purposes. However, the process can be daunting, with different options and requirements to consider. In 2023, there are four main ways to register your business name: registering it as a trademark, registering it with your state's Secretary of State office, registering it with a third-party registration service, or relying on common law trademark rights by using it in commerce.
At the core of the problem is the risk of facing legal and financial consequences, as well as potential reputation damage, if a business fails to register its name properly. The solution is to understand the various registration methods and choose the one that best suits your business needs and budget.
Our promise is to provide a comprehensive overview of each registration method, highlighting the pros and cons of each option, and any potential challenges to keep in mind during the process. With our guidance, entrepreneurs can confidently register their business name and start building a strong brand identity for their business in 2023, while avoiding any legal and financial troubles that may arise from improper registration.
How Can I Make My Business Name Legal?
To make sure you are using your business name legally, you should conduct your homework before starting your company to find out the regulations in your state surrounding business name registration.
In general, you won't need to register any extra names if you operate as a sole owner under your own name. However, operating as a sole proprietor might expose you to certain financial risks and could prevent you from taking advantage of some significant tax advantages that can result from establishing an LLC.
But the likelihood that you will need to register at least one form of business name increases after you start experimenting with names for your company that do not contain your name. Find out if your business name has already been registered before you begin the registration procedure to prevent potential hassles and copyright concerns.
To find out if your preferred business name is already in use or may still be registered in your state, start by utilizing a free business name search tool.
How to Register a Business Name
You've chosen the name and decided that it has to be registered. Yet how? The following are the four main ways to register your business name:
Entity Name
Trademark
Doing Business As (DBA)
Domain Name
Although each of these registrations has a particular function, not all of them are legally necessary when a new firm is being launched. Let's examine each registration type in more detail.
Entity Name
An LLC or other legal business entity must normally provide an entity name when being formed, and this step in the business creation process also makes the business name official. This is when you register a business name.
You do not need to register an entity name for Jane Smith if you are operating as a sole proprietor under your own name. Nevertheless, if you're Jane Smith and doing A+ Consulting as a sole proprietorship, your state probably requires you to register A+ Consulting as a company name.
Since it is doubtful that your state would let numerous firms to register under the same name, you must make sure your business name is distinct. In addition to making your company name distinctive and exclusive to you, legally registering your corporate name will prevent other companies from using your company name as their official business name.
A currently established LLC or other business company can also have its name changed. If you want to rename your LLC, you must submit Articles of Amendment to the state regulatory body.
Trademark
Consider filing a trademark if you're worried about safeguarding your company name on a national basis.
Because trademarks are sector-specific, they will prevent other companies in your field from using your company name. If the name is exclusive to your firm, you can trademark it as well as well-known goods and services.
A trademark registration agency can handle all the stages for you whether you are prepared to register a brand or just want to learn more about the procedure.
DBA
A DBA ("Doing Business As") is a name you employ for your company in addition to the name that is officially and legally registered. The DBA, which is also known as a trade name, fake name, or assumed name, frequently denotes a less formal approach than your business name itself. Another option is to utilize a DBA for each distinct business line while maintaining a single LLC name as the legal name of the whole firm if your LLC has many lines of business.
Even if the DBA is not used for official purposes, it must be registered if your company uses it. A DBA doesn't always require that your company be properly formed, unlike registering a legal entity name.
If your firm is a sole proprietorship that you run under your own name, you may register a DBA for it without actually submitting the necessary papers to incorporate it or create an LLC.
Although legally establishing a firm as a distinct legal organization (such as an LLC or C Corporation) provides greater legal protections, registering a DBA is typically simple and affordable. You can create an LLC and register a DBA if necessary; you are not required to pick between the two.
Domain Name
If you want your company to have an online presence, it is crucial to register a domain name (the URL of your website). Your domain name has many fewer legal requirements, which makes it much simpler than registering an entity name or a trademark.
Though it's not always possible, your ideal initial option could be to register the domain name that corresponds to your entity name or DBA. You cannot register your domain name if someone else has previously done so without their consent.
But don't panic, you still have choices if the domain name you desired is currently being used by someone else.
If "JaneSmithConsulting.com" is already used, you may, for instance, add a word to your company name as part of the domain name, such as AskJaneSmithConsulting.com or TrustJaneSmithConsulting.com. You may even select a domain name that doesn't contain your company name at all.
In order to have more control over your online brand representation, it would be ideal if you could get a domain that somewhat or completely matches the name of your company. Checking for available domain names at GoDaddy or another reliable registrar is a good place to start the process of registering a domain name. Once your domain name is protected, you can start the fun process of creating your company website.
Registering Your Business Name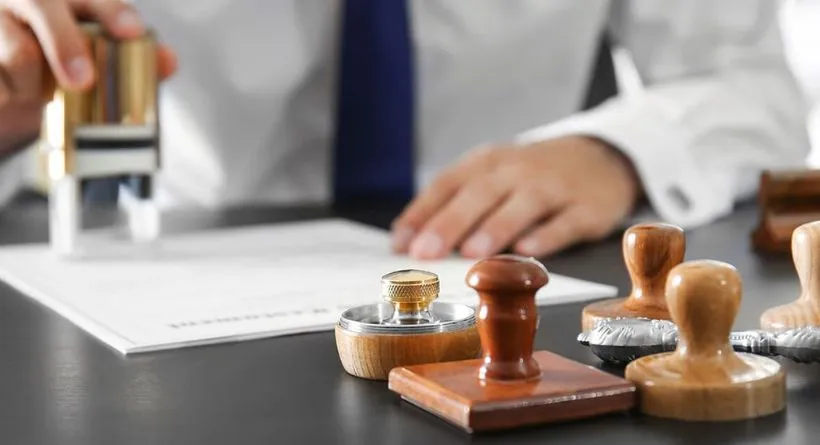 Each of these ways for registering a business name might be useful for developing your company's unique personality and brand. However, you should think about creating an LLC or establishing your firm as a corporation if you want the maximum level of security, financial perks, tax advantages, and separation of your personal and corporate finances.
If you're a sole proprietor, registering a business name is a crucial step in adhering to state laws, but creating an LLC or other legal business entity can also give you access to additional advantages, including an Employer ID Number, a business bank account, and the ability to more easily keep track of your tax-deductible business expenses.